Overview

Blank student screens on your channel and disable student keyboards and mice. This feature is useful when you want to lecture without the distraction of students playing with their computers, or you need to quickly gather their attention.

Blanking Student Screens

Select one or more student computer thumbnails. If none are selected, all screens will be blanked.

Click the Blank Screen button in the toolbar.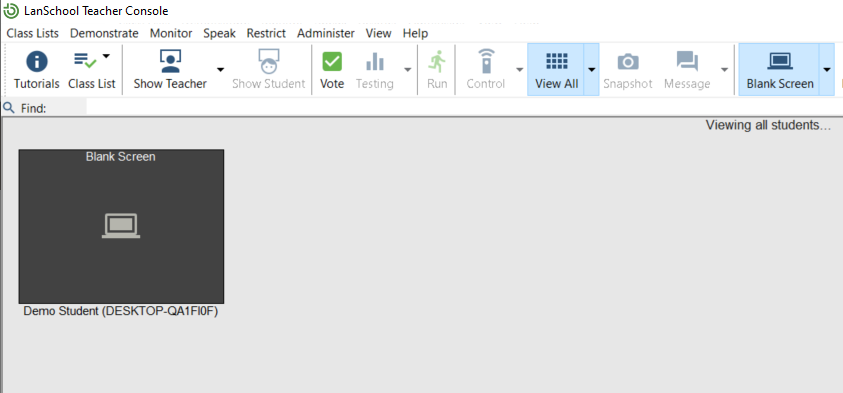 The students' screens will be blanked, and a message will be displayed. The keyboards and mice will also be locked.

To stop blanking the screens, click the Blank Screen button again to toggle this feature off.

Customizing the Blank Screen Message

Select the drop-down arrow to the right of the Blank Screen button.
Select the Configure Blank Screen... option.
In the Screen Blanking section, edit the text to be displayed.

Optionally, you can select an image to be displayed instead of a text-based message.